Vash Trainer
Free Trial
LOGIN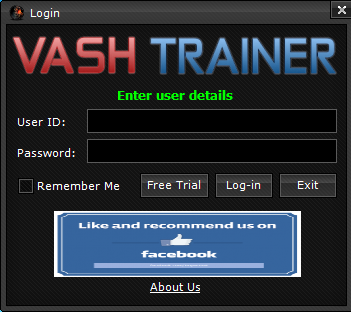 MENU
Awakened Forbidden Island
HOW TO USE (BEGINNER GUIDE)
No Cooldown
Want to avail account? Visit from Facebook
Facebook Fan Page
Facebook Profile
Official Server Support
- Philippines (PH)
- Europe (EU)
- North America (NA)
- Brazil (BR)
- Russia (RU)
OS SUPPORT
- Windows XP
- Windows 7
- Windows 8
SYSTEM REQUIREMENTS:
1.)
.NET Framework 2.0.50727.42
Special Thanks:
- Wayntressierts for Wall hack method
- PSCBots for C++ Code of DLL
- ianotida for All Logs directory path and Registry Start-up Path
- Wanda - New Pattern of bypass gameguard
- Dark Byte for useful and impressive tools (Cheat Engine)
- envylang for cabal process suspender
- John Dread for Method HWID Checker
- GroundZero from ccplz.net - Assembly Allocation
- Sneak from gamersoul - Assembly Allocation
- JavaNoob from game killer - Assembly DeAllocation
- FUJI - Trainer Guide, Software Security and Finding Address.
Downloads:
Vash Trainer EU Ver 1.3.0.0
Vash Trainer NA Ver 1.3.0.0
Vash Trainer BR Ver 1.1.0.0
Vash Trainer RU Ver 1.2.0.0
DISCLAIMER:
'hotshotgamers.net' does not host any of the files mentioned on this blog. This blog only points out to various links on the Internet that already exist and are uploaded by other websites or users in
www.pcgamers.net
www.citpekalongan.com
ramleague.net
and more. I don't create cheat I don't know anything about coding. Using cheat may ban your account permanently. Use at your own risk!